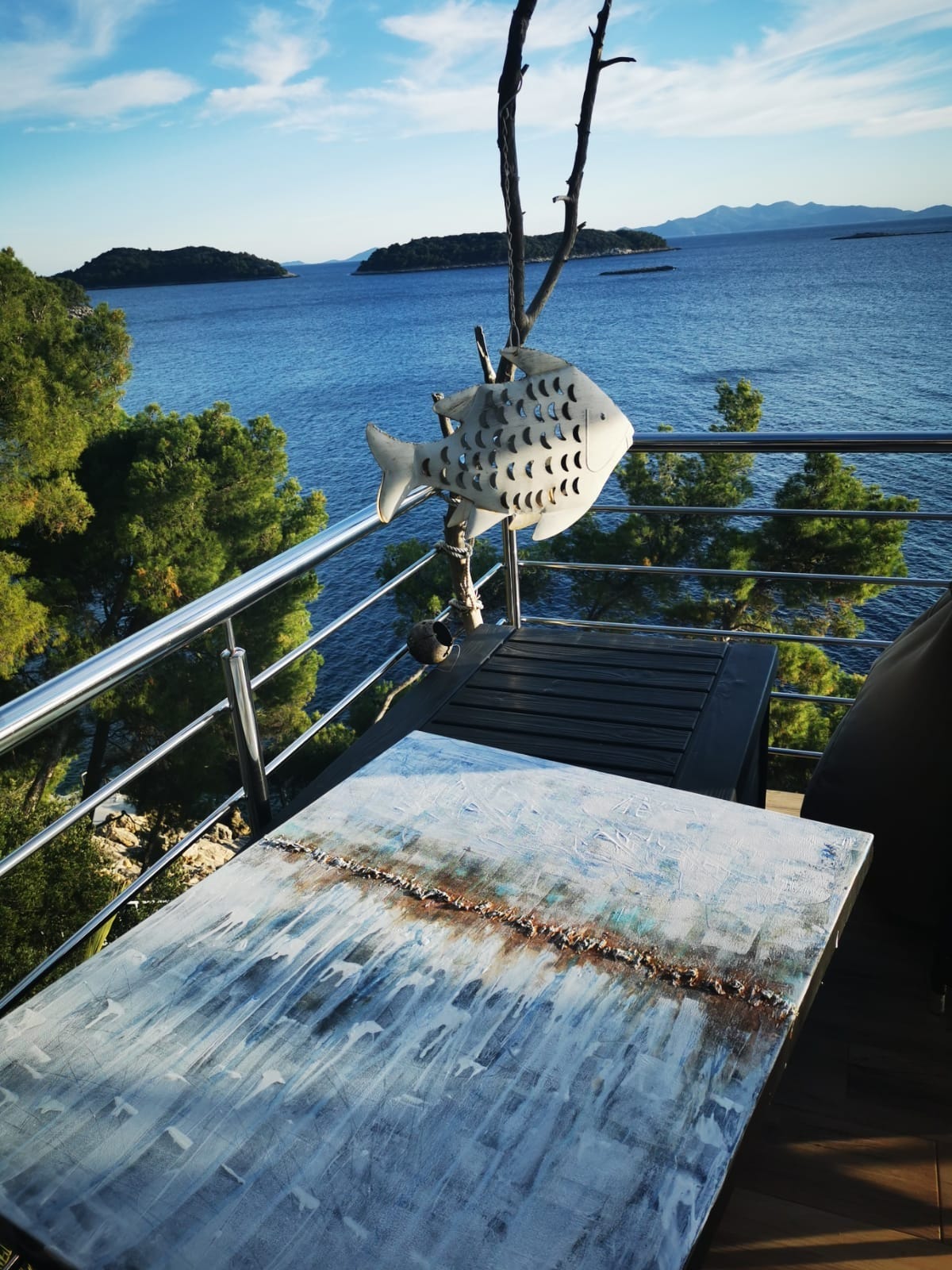 I am an Austrian abstract emerging artist, living and working in Croatia, on the Dalmatian Adriatic south coast in Korcula and in Austria in the Vienna Forest in near Vienna.
I exhibited my works on international art fairs, presenting my art in great galleries throughout the year, like New York, Venice, Madrid, Paris, Miami, Vienna and also virtual exhibitions in London and Milano. I am invited to the 59th Biennale di Venezia 2022 in the MUSA Pavillion and also to the 4th Bienal de ARTE BARCELONA in the MEMA ( European Museum of Modern Art) of Barcelona


Finding inspiration in nature and the beauty of the Adriatic sea, my work translates my emotions into shapes, textures and colours.

My biggest inspiration comes from the beauty of the Croatian landscape, but especially so in my art studio in the beautiful Adriatic coast from Korcula with the most beautiful view.

Art was a passion I felt since childhood, ever since then I have been creative and enjoyed to express myself artistically in various different forms, but from the last year I had rediscovered and developed further my passion for painting.

Each painting has its own story, but I would like each viewer to see something personal in it, some kind of echo in his soul.

Painting for me is brilliant meditation and express my emotions, state of mind and needs of constant change and freedom.

My way is knowledge and perception through working out details and observing the process of creating art.

I was born in Austria and currently mostly living and working in Croatia, on the Dalmatian Adriatic coast of Korcula, with a fantastic outdoor studio directly on the sea.


­­­­­­­­­­­­­­­­­After the Master's degree study in Executive Management MBA - General Management in Vienna I was working many years as Country Leader for a BigData & Data Science company from Berlin. Before I was working in various webprojects as business unit leader to create webplatforms for big companys incl. webdesign & usability concepts.

In addition to my business career, I always attended master classes by various artists to learn about different techniques and materials the last 20 years.

Since begin of 2021 I take classes at the Masterclass by the fantastic art lecturer Christian Ludwig ATTERSEE