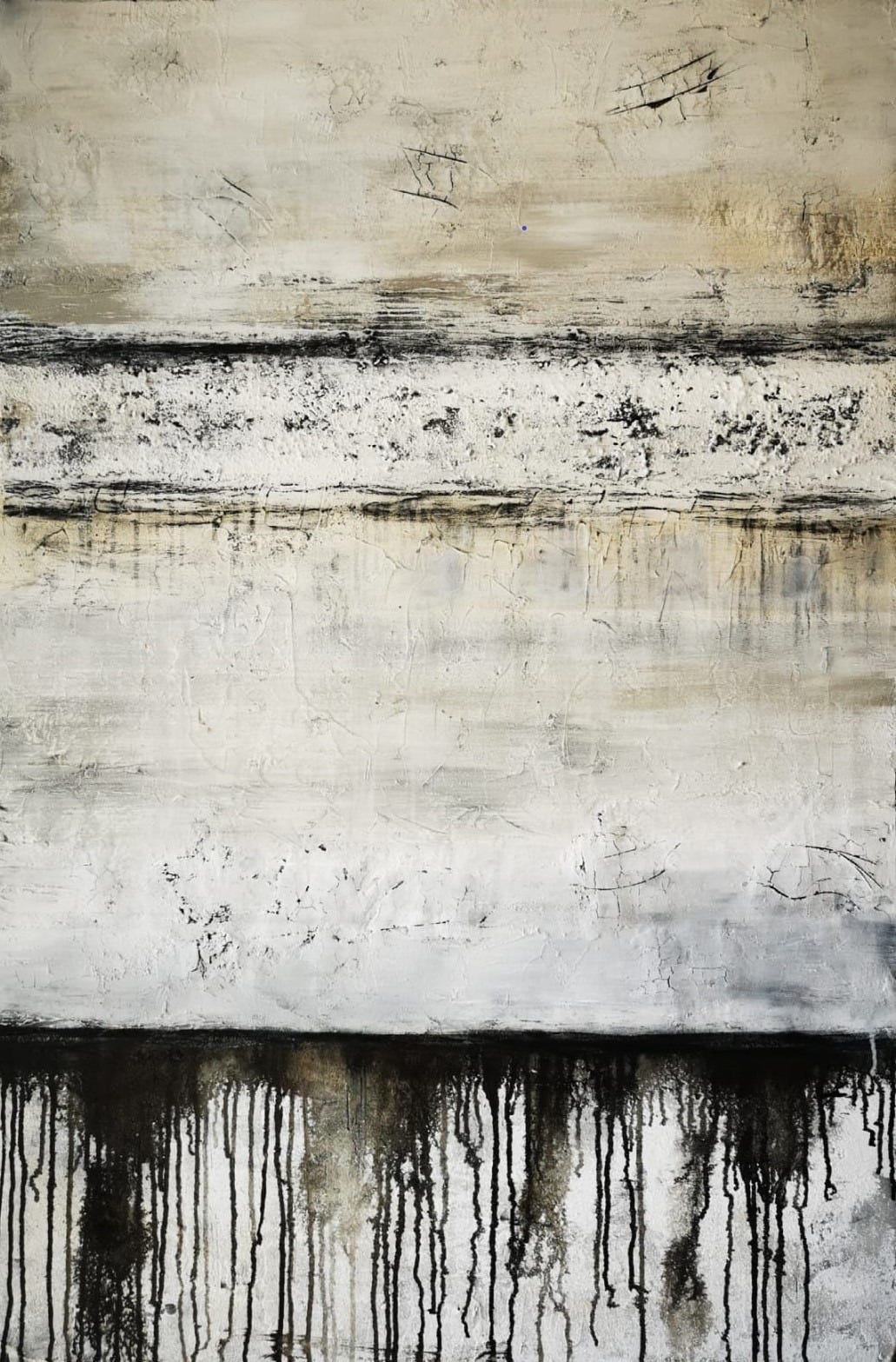 AWARDS
"INTERNATIONAL PRIZE CARAVAGGIO MILAN ART AWARD"
in the Museum Nazionale della Tecnologis Leonardo da Vinci, April 2022

"WAA Woman Art Award 2023"
with MUSA International in April 2023
during the Gallery Art weekend Berlin
"Leonardo da Vinci International Prize"
in the Museum Nazional della Leonardo da Vinci, April 2023
UPCOMING EXHIBITIONS 2023
"UNVERHÜLLT" - NUDE MEETS JAZZ Exhbition
DIALOG AM MÖDLINGBACH Galerie in Mödling
Vernissage March 18th, 2023 6pm
Finissage March 25th, 2023 5pm


ARTMUC 2023
March 24th - 26th, 2023
MTC Locations - München



International Prize Leonardo da Vinci AWARD Ceremony
National Museum of Science and Technology "Leonardo da Vinci"
April 05th, 2023
MILANO
"Rebel with a cause" EXHIBITION
Metropolitain Art Club, PLAIN ART GALERIE, 1070 Vienna
11. April - 17. April 2023
Vernissage 11. April von 7pm - 9.30 pm

WOMAN'S ESSENCE SHOW 2023 - Gallery ART WEEK BERLIN
with MUSA International 28th - 30th April 2023
Vernissage 28th April, 7pm, BERLIN

RIXOS Premium HOTEL DUBROVNIK
ART Exhibition
April 2023

OFFENES ATELIER
Atelier Forman - NEUDÖRFEL LAKE
6 - 7th May 2023


11. Benefiz Auktion Delta Cultura Cabo Verde
DOROTHEUM VIENNA
Vernissage 2nd June 2023

MASTERCLASS Christian Ludwig ATTERSEE
Schüttkasten Geras
4th June - 10th June 2023


ROYAL ACADEMY OF ARTS LONDON
SUMMER EXHIBITION 2023
13 June — 20 August 2023
Tues–Sun: 10am–6pm
Fri: 10am–9pm
preview days 9 June, 10am–9pm
10–11 June, 10am-6pm.
GALERIE AM PARK
Oskar Kern & Petra Forman
DUO EXHIBITION 25th June - 1st July
Vernissage 27th June
100 Jahre Eichgraben, VKK Eichgraben
Ausstellung Eichgraben im Bild
Eröffnung "Kaiserin Elisabeth" mit Stemberger
24 th June - 27 th August 2023



ARTe Konstanz 2023
KUNST im Vier-Länder-Eck
14th - 16th July


Kunst & Wein
20. und 21. August 2022
Großen Kellertrift Haugsdorf
KUNSTGALERIE MARIBOR
Exhibition & Vernissage
August 2023

VKK Verein für Kunst und Kultur Eichgraben
Ausstellung "Die Kunst ist weiblich"
Petra Forman & Nina Maron
2. September - 8. Oktober 2023
Vernissage 2nd September



TRANSFORM ARTE Eisenstadt Kunstmesse
8th - 10th September 2023
*******************************************
14th Florence Biennale
14th - 22th October 2023
FLORENCE, ITALY
*****************************************



INTERNATIONAL ART SHOW 2023 KREMS
DOMINIKANERKIRCHE KREMS
18th Novemer 2023
PAST EXHIBITIONS 2023
"Love Stories"
Vernissage in Zürich, Donnerstag, 9. Februar 2023, 18 Uhr
Finissage, 14. Februar 2023, 18 Uhr
Ausstellungsdauer bis 15. Februar 2023
Galerie Art & Business, Trittligasse 4, Zürich
"Neujahresausstellung"
Vernissage in Innsbruck, Donnerstag, 26. Jänner 2023, 18 Uhr
Ausstellungsdauer bis 2. März 2022
AC-Hotel MARRIOTT, Salurnerstrasse 15, Innsbruck
PAST EXHIBITIONS 2022
"UNITED PERSPECTIVES" VERNISSAGE
Irene Strolz-Taferner & Petra Forman
Galleria Alberi, 1070 Wien
7. Dezember 2022



4th BIENAL DE ARTE BARCELONA
MEAM (European Museum of Modern Art of Barcelona)
18th to 20th November, 2022


"IBIZA ART FAIR 2022" PIKES IBIZA
22nd September - 28th September 2022


59th Biennale di Venezia 2022
MUSA PAVILION "We Are Reversal" in the Palazzo Pisani-Revedin
July 12 to August 15, 2022


"UNITED PERSPECTIVES" VERNISSAGE
Petra Forman & Irene Strolz-Traferner
June 22 th 2022

"COLOURS OF LIFE" Group Exhibition
16th May - 11th June 2022
GALLERIA ALBERI 1070 Wien


"ESSENCE OF A MOMENT" Group Exhibition
4th April - 30th April 2022
GALLERIA ALBERI 1070 Wien
PAST EXHIBITIONS 2021
VERNISSAGE GALERIE Steiner,
1010 VIENNA (Old Town)
19th July - 14th August 2021
FOCUS ART & FASHION SHOW
SAATCHI GALERIE LONDON
13th July - 4th September 2021

EISENSTADT – KUNSTMESSE TRANSFORM ARTE "100 Jahre Eisenstadt - 30 Künstler stellen aus – 3rd - 5th September 21

PARIS - art3f ART FAIR– 10th – 12th September 2021

ROM - GALERIE ROSSOCINABRO - Oktober 2021

VIENNA - Galerie KREATIVRAUM in 1010 Wien (Vernissage & Exhibition) next Stephansdom 16th June - 2nd July 2021

VENEDIG - VENICE INTERNATIONAL ART FAIR 2021 - 10. May- 3. June 2021

MADRIA - GALERIA MONAT - April -June in MADRID (group exhibition)

LONDON - ART FOR ART'S SAKE 6 - June at VIRTUAL ARTISTS in U.K / LONDON

NEW YORK - "A VISUAL CULTURE" March 24th -April 4th VAN DER PLAS GALLERY in NEW YORK

MILANO - "GAIA – THE ORIGIN" – March 26th – April 4th at M.A.D.S ART GALLERY in MILANO

LONDON - ART FOR ART'S SAKE 4 - Feb. 28th at 6-8pm at VIRTUAL ARTISTS in U.K LONDON

VIENNA - GALERIE KRAS - November 2021
VIENNA – GALERIE EISENKAMP - December 2021
VIENNA - GALLERIA ALBERI - OPENING VERNISSAGE - APRIL 2022